JoAnn Inserra provides a variety of energy healing modalities that include Usui Reiki, Karuna Reiki®, Integrated Energy Therapy® (IET), Reconnective Healing® (RH) and The Reconnection®.
Reiki® | Integrated Energy Therapy® | Reconnective Healing® | The Reconnection®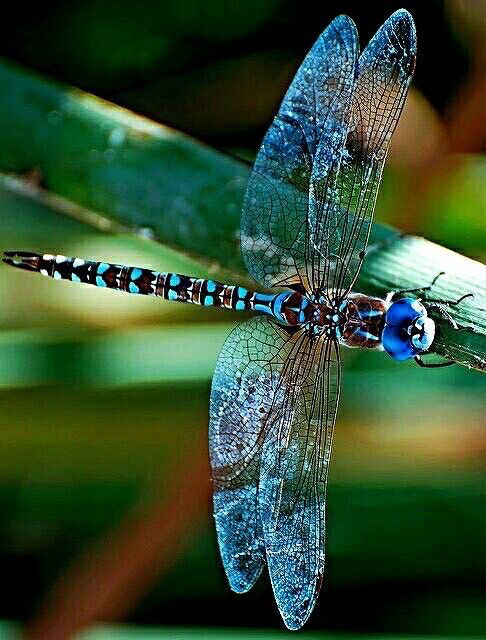 Usui Reiki, Karuna Reiki®, and Integrated Energy Therapy® (IET) may be combined in one session as these systems complement one another and work well together, to provide a deep healing experience on all levels including mind, body, and spirit. Reconnective Healing® and The Reconnection® are offered as stand-alone sessions. Please see below for detailed descriptions of each of these specific energy healing modalities.
JoAnn specializes in working with individuals with cancer, back pain, Lyme disease and other tick-borne illnesses. She is skilled in working with clients with various physical health concerns as well as mental/emotional concerns. She uses intuition, experience and a deep spiritual connection in her sessions and classes to provide a customized and unique experience for all. In addition, when needed, advanced techniques are applied to help heal "cellular memory" or the original cause of pain, illness or mental/emotional imbalance. This "cell memory technique" helps clear past traumas and unwanted patterns by healing "core issues."
Sessions are conducted in the beautiful, peaceful setting of Turning Point Healing Arts & Education Center. The space provides a welcome refuge to release the day's stress and support the natural healing process.
Office hours are by appointment and can be scheduled by calling JoAnn at 203.438.3050.
Office hours on Saturdays are available on certain dates by appointment.
Please call JoAnn to schedule. Sessions can be 45-90 minutes in length depending on service and need.
Usui Reiki
Reiki is a wonderful technique for stress reduction and relaxation that promotes healing. It is administered by "laying on of hands" on or above a fully clothed person. The hand positions focus on the seven major chakras or energy centers of the body. A treatment usually feels warm and relaxing. This positive energy enters one's body, mind, and spirit and therefore, treats the whole person creating many beneficial effects. In addition, advanced techniques are applied to help heal "cellular memory" or the original cause of pain, illness or mental/emotional imbalance. This "cell-memory" technique helps clear past traumas and unwanted patterns by healing the core issue.
Reiki helps to release energy blockages and increase energy flow in the body. The energy flows in the quantities necessary for the recipient and is always positive. It only brings to light what the recipient can handle, never more. Reiki works together with conventional medicine to help heal or reduce the symptoms and side effects of all manner of ills including cancer, chemotherapy, radiation, Lyme disease, and other tick-borne illnesses, digestive disorders, back pain, headaches, mental and emotional distress, depression, chronic fatigue, chronic pain, etc. It is known to decrease or eliminate pain, promote the body's natural healing ability, boost the immune system, improve healing time, improve mind/body awareness and provide a way to remain calm, centered and clear thinking even during times of stress.
A session is usually 60 minutes in duration. First appointments can be 75-90 minutes.
Go to www.iarp.org or www.reiki.org for more information.
Karuna Reiki®
Karuna is a Sanskrit word that means compassionate action which comes from an unbounded sea of love. It is related to the oneness of all beings, pure spiritual guidance and enlightenment. Karuna Reiki® is a powerful energy healing system that connects with the sacred and divine feminine, and the energy of compassion; energies we very much need on the planet now. Working with Karuna Reiki® will give you more tools to help yourself and others shift stuck energy, transform trauma, heal past life issues, manifest goals, bless and clear energy from spaces, and feel more grounded and focused.
Karuna Reiki® uses a variety of treatment symbols. Each symbol has specific healing purposes and provides assistance in reaching certain life goals. These symbols are beautiful, powerful and very specific. Karuna energy is more feminine in nature and some say it has a gentler feel to it.
Karuna Reiki® can be included in your session along with traditional Reiki and other forms of energy healing. A session is usually 60 minutes in duration. The Karuna symbols are often utilized in Usui Reiki sessions as well.
For more information go to www.reiki.org.
Integrated Energy Therapy® (IET)
IET uses pure, positive, angelic energy to help clear energy blockages that occur within the context of the past or present. This enhanced technique can help clear physical, mental/emotional and spiritual blockages in your energy field which can be preventing you from fully meeting your soul's potential. This technique focuses on clearing energy imprints resulting from past or present physical trauma, emotional trauma and limiting beliefs. Pure joy is the byproduct of the clearings created by the IET session. Beautiful affirmations are given at each point of release of the negative emotion and imprint of the positive emotion. This angelic energy healing technique can help you on your healing journey to restore balance and harmony to your energy field and assist you in knowing your soul's purpose in life. IET can be done as a stand-alone session or in conjunction with a Reiki session.
IET is administered on a fully clothed person lying face up on a massage table. A very light touch is applied to key areas, some of which correlate to the chakras or energy centers. A very light pressure is applied in other areas as integration occurs. Most people find an IET session to be very relaxing and beneficial. Reiki and IET work very well together and complement each other.
A session is usually 60 minutes in duration.
Go to www.centerofbeing.com for more information
Reconnective Healing®
Reconnective Healing® is a form of healing that is here on the planet for the very first time. It reconnects us to the fullness of the universe as it reconnects us to the fullness of our beings and of who we are. Reconnective Healing® (RH) is a new bandwidth of frequencies that allows the client to connect directly with Source, God, the Universe and come into a space where healing can occur. It allows for healing on all levels: physical, mental, emotional and spiritual. It is always for the client's highest healing good. These frequencies are easily experienced yet are extraordinarily powerful offering the opportunity for healing to unfold. The reality of its existence has been demonstrated clearly in practice as well as in science laboratories.
During a Reconnective Healing® session, the client remains fully clothed, face up with eyes closed and just relaxes and drifts during the session. The enhancement of the frequencies is directed by the practitioner off body.
"Reconnective healing is more than energy healing. Energy is neutral. This is light, love and information brought through Love, God and the Universe at an expanded level never before experienced" -Dr. Eric Pearl
Each session is about 45 minutes in length (30 minutes RH, followed by 15 minutes of sharing experiences from the session). RH sessions are performed as a stand-alone session and not combined with any other healing modalities.
Go to https://www.thereconnection.com/ for more information.
The Reconnection®
Originally the meridian lines (sometimes called acupuncture lines) on our bodies were connected to the grid lines that encircle the planet and intersect at acknowledged power places such as Machu Picchu and Sedona. These lines continued out and connected us to a vastly larger grid, tying us to the entire universe.
Each of our bodies contains its own set of energetic lines and points. Although only remnants of what they once were, these lines and points continue to serve as our interface with the universe: a channel that facilitates our communication of energy, light, and information between large and small, macrocosm and microcosm, the universe and humankind.
At one point in time, we became disconnected from these lines and we lost the fullness of our inherent connection to the universe, distancing us from our previously rapid and expansive rate of evolution. The Reconnection brings in "new" axiatonal lines that reconnect us on a more powerful and evolved level than ever before. These lines are part of a timeless network of intelligence, a parallel-dimensional system that draws the basic energy for the renewal functions of the human body.
The Reconnection puts us back in a state of connectedness and energy flow with the Universe. This enables us to move forward on our true path, for our soul to evolve as it was meant to do. Things that need to be shifted to get us moving on our life path will shift. Your inner truth becomes known and you are more able to follow it using your intuition and a "knowingness."
In summary: "With the frequencies we are connecting the body's meridian system with the frequencies that we have been disconnected from, connecting us to the gridlines of the earth – reconnecting us to the fullness of the universe, to source, to the fullness of one's authentic self."
This is a two-day process. The two appointments are scheduled 1 to 3 days apart. The fee is $333.00. This is the same fee no matter where you have The Reconnection done. The 333 vibration is necessary for The Reconnection process.
Go to https://www.thereconnection.com/ for more information.